So a cyber friend of mine (no I am not a nerd, really I am not) posted her Father's Day project the other day. I was SO impressed by her creative genius that I needed to share her idea with you all!
Her plan is a five photo frame, but I think you could also morph them together in one long frame too! Or work some photoshop magic with it to make it one big photo.....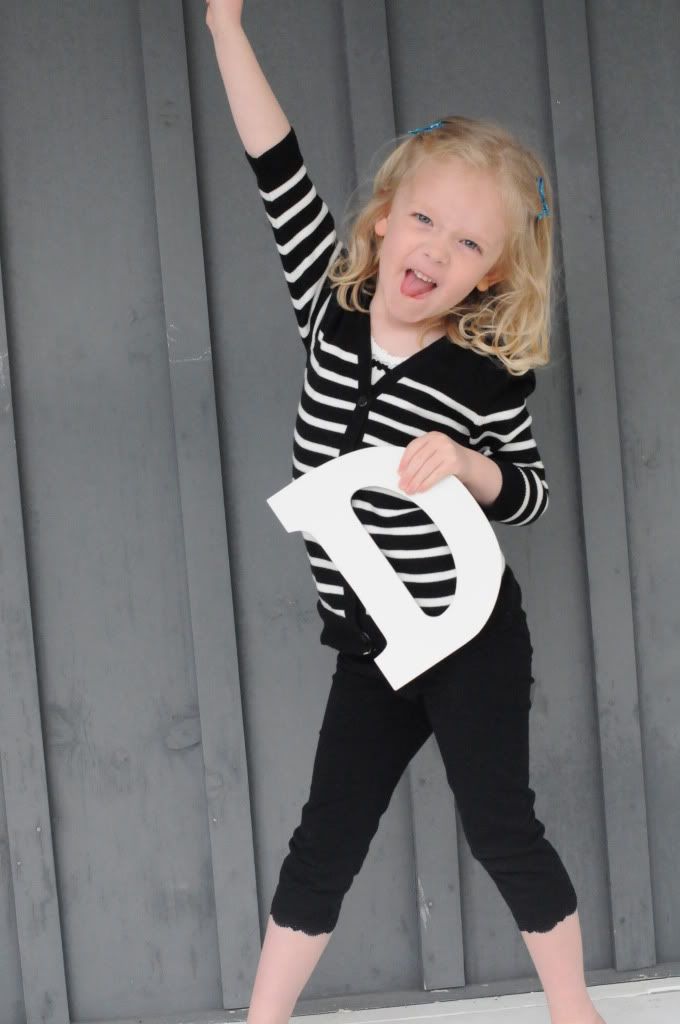 Seriously.... can this idea (and these kids!) be any cuter. Great job momma!! My husband would LOVE this for his office!
Off to find matching outfits and big white letters..... Thanks!